The taxi market today is changing very quickly, due to the arrival of a new breed of disruptive competitors, such as Uber and Lyft.  Using a direct passenger-to-driver trip dispatch model, these companies have empowered consumers with new levels of choice, convenience and service. Passenger transportation will certainly never be the same.
The bar has been raised and suddenly, as passengers and as consumers, we all have higher expectations.  For the traditional regulated transportation fleet, these trends represent equally, both a threat and an opportunity. If a given passenger in your market does not experience their anticipated level of convenience and service from your fleet, they will eventually find a provider that does, even if it means not using a traditional licensed fleet. Herein lies the threat.
The same technology that has increased choice, convenience and service for passengers opens the door to new levels of automation, efficiency and service value for the fleets serving them. Not many years ago, the available technology choices for dispatch solutions were limited, the costs were significant and the implementation was complex. Today, the widespread availability of cloud computing and low-cost wireless data has reduced costs by several levels of magnitude and increased choice, while simplifying implementation and training.
As a transportation provider, you must rise to the demands of an educated and demanding consumer, with passenger conveniences and exceptional service that can be delivered only through state of the art technology. Whether your fleet is 10 or 1,000 cars, solutions are here now that are easy to learn and use, highly affordable, with low implementation risk. Herein lies the opportunity.
The Taxi Commander Solution
Taxi Commander has the power and flexibility to meet your needs, no matter how simple or complex they may be. We offer the industry's widest range of solutions, from entry level, cloud-based dispatch to powerful enterprise-grade systems that are highly scalable. Choose from our rugged, military grade vehicle mobile data terminals or bring your own devices. Purchase Taxi Commander outright or rent it economically.
We provide the choices that allow you to realize your vision, within your budget restraints and always with a migration path forward. Given the test of time, Taxi Commander has proven to provide the best return on investment for transportation companies because, when you choose Taxi Commander, you'll never need to choose again.
Meet Taxi Commander
If you're looking for a taxi dispatch system that can simultaneously satisfy your operational needs and budget, look no further. No matter how simple we or any other company makes this look, its really not something that you would want to do twice. Educating your office staff, your drivers and passengers takes time and effort. By choosing Taxi Commander, you'll never need to choose again.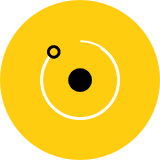 Taxi Commander Basic
Incredibly affordable, ultra fast and easy to use, cloud-based dispatch
Upgrade in place, to advanced dispatch, at anytime!
The perfect starting point for your first dispatch system. Easy on the learning curve and the budget…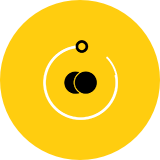 Taxi Commander Advanced
Powerful, cloud based dispatch software with enhanced capabilities
For fleets looking for a technology edge
The next step in dispatch, for taxi, black car, shuttle and non emergency medical transport fleets.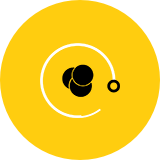 Taxi Commander Professional
A complete enterprise solution, with comprehensive back-office
The system you cannot grow out of or out live
A fully scalable solution, providing a perfect blend of speed, performance and reliability.
The Taxi Market Today Demands Results:
 Simplify and accelerate booking , dispatching, tracking and billing

 Maximize passenger convenience with easy-to-use smartphone & web booking tools

 Automate dispatching with driver-friendly, touch-screen devices

 Keep the dispatcher informed as to the location and status of all trips and vehicles

 Streamline administration with fully integrated billing, driver cashiering and vehicle maintenance

 Improve customer service through greater speed and accuracy

 Increase business control through extensive productivity and financial reports
Taxi Commander is the result of our extensive focus on passenger transportation since our inception. With a highly proven track record, it is the result of listening and adapting to meet the needs of our clients.  When you choose Taxi Commander, you will never need to choose again.
Taxi Commander is the system you can't outgrow. Start with 5 vehicles and grow to 500 or more. We provide a clear path for all fleets that can commence with basic dispatch and migrate to a powerful multi-fleet dispatch solution.
Future Quest Wireless Inc., founder of Taxi Commander, is synonymous with flexibility. This commences with our business relationships, which are based on trust and flexibility, where we must earn your business every month.
Taxi Commander solutions are cloud based, hosted on high availability server infrastructure. Enterprise versions are also available for purchase, which may be hosted at the customer's discretion.
Taxi Commander allows transportation fleets to completely modernize their dispatch operations while achieving an immediate return on investment. Our systems pay for themselves in improved efficiency and customer service.