TNC Dispatch System
Launch your own job sharing venture or Transportation Network Company, and
take on Uber

by building a single regional brand.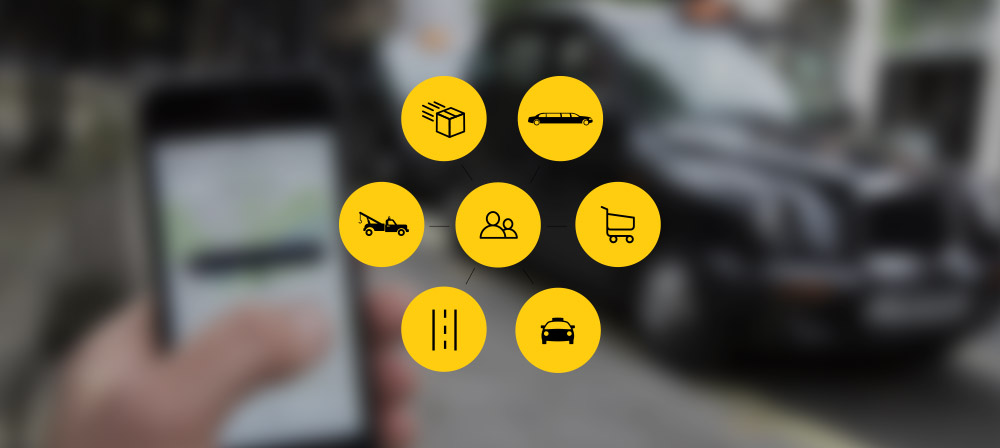 Join The Sharing Economy -We'll Handle The Technology.
Tired of Losing Business To Uber? Then, Go Head To Head With Your Own Offering!

Taxi Commander Offers A Complete Low-Cost Consumer-to-Driver Direct Dispatch Solution

Launch a TNC Dispatch System With Your Licensed Competitors

Or, Let Us Customize A Solution For Your Own Job Sharing Concept!
Threat Or Opportunity?
Does the sharing economy represent a threat or an opportunity to your organization? 
To the incumbents of the passenger transportation industry, it certainly feels like a threat. How you to choose to respond to the new market realities will determine whether the outcome is ultimately to your benefit.
As a transportation provider, here are 3 factors to consider:
How do you meet the challenge of a new breed of competitors, such as Uber?

How can you differentiate your brand from others in this market?

How can you capitalize on the tools available today to maximize your resources?
What Is A TNC?
Wikipedia defines a TNC (Transportation Network Company) as a company that uses an online-enabled platform to connect passengers with drivers using their personal, non-commercial, vehicles. Its what they call Uber, Lyft, Sidecar and others.
Let's Broaden The Definition
For our purposes, we're going to broaden its definition to "technology network company", a simple distinction that makes it appropriate for a much wider range of applications, many of which have yet to be invented. The Taxi Commander TNC Dispatch system opens the door to creative possibilities:
Standard Consumer App Features Included: 
Driver Distance Estimation
Watch Driver Arrive On Map

Alert Upon Driver's Arrival
Standard Driver App Features Included: 
Password Protected Driver log-In

Price or Estimate Passed To Driver

Driver Selectable Busy or Clear Status

Turn-by-Turn Driver Navigation
Auto Fare Pre-Authorization

Auto Passenger Adjustable Gratuity

End Of Job Pricing Adjust

Auto No-Show or Cancel Fees
What Else? It Works With Our Beautiful Kiosk Web Booker!
The Kiosk App lets your best clients, like bars, hotels, restaurants & hospitals book a ride with one touch, then watch the driver arrive in real time! It can even track several cars at once! Just enter the passenger name and phone number and submit -the pickup address will already be filled out!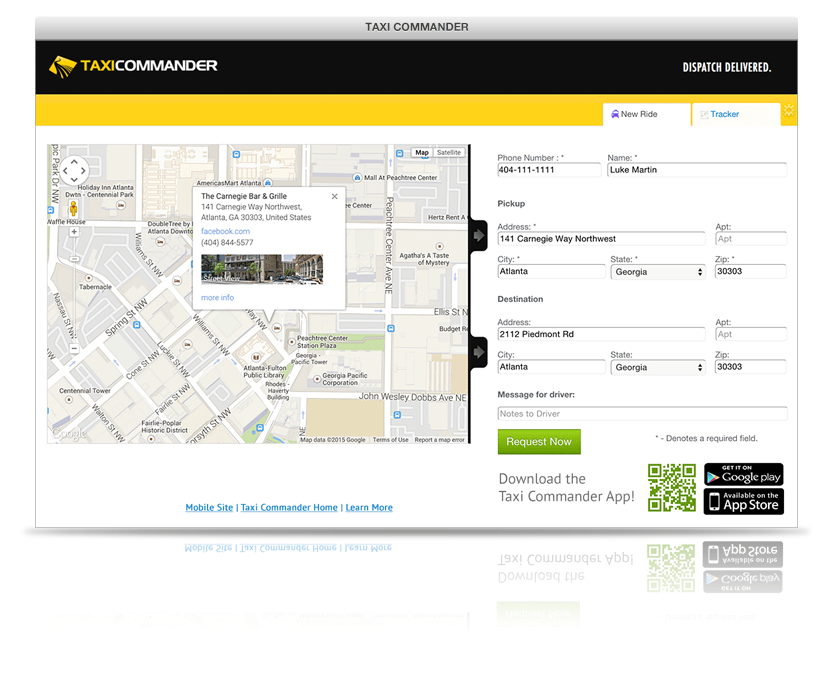 No Long term Contracts: We'll Earn Your Business Every Month!
Taxi Commander Basic is simple and affordable. With no contracts, we've taken away much of your risk.  Once you are happy with us, you can lock in your rates for as long as you like -or just stay on a month-to-month agreement. Upgrade to our advanced version at any time if you need more features, without losing your data!